Resource Consumption
The GPS Service helps facilities with one of their biggest challenges - maintenance costs:
Identify areas of high and low golfer traffic on your course

Improve operational efficiency by prioritizing your maintenance resources on the areas that come into play most for golfers

Use data to make important decisions that will improve your facility's bottom line
Improving golfer satisfaction is a key to increasing rounds and revenue:
Course conditioning is the most important factor in the playing experience. With the heat map, you can focus on the areas where your golfers hit from the most

Smooth pace of play is also crucial for golfer satisfaction. GPS data will help identify delays and bottlenecks
Capital improvements can take your facility to the next level. GPS data can provide insights that help maximize the return on investment for your next project:
Convert turfgrass into low-maintenance areas based on areas of low traffic

Make sure your tees are friendly and appropriate for your golfers

Improve pace of play
Getting started with the USGA GPS Service is simple!
Shortly after completing your transaction, our team will call you to confirm your 3-4 day collection period and review instructions. You will receive our GPS kit prior to your collection start date, which includes everything you need to collect data and easily return the kit.
During the collection period, hand out loggers to golfers on the first tee, record some basic information, and collect the loggers after the round. Yes, It's that easy! Once all loggers have been used, pack and return the kit using the prepaid shipping label provided.
Once the kit arrives, we will process the loggers and load your data into Deacon, where you will be able to access heat maps and player tracks. This data and your pace of play report will be provided within 30 days.
You will also receive a complimentary 1-hour phone consultation with a USGA agronomist to discuss your data and allow an opportunity for you to ask questions about your GPS collection or how to dig deeper into the Deacon platform.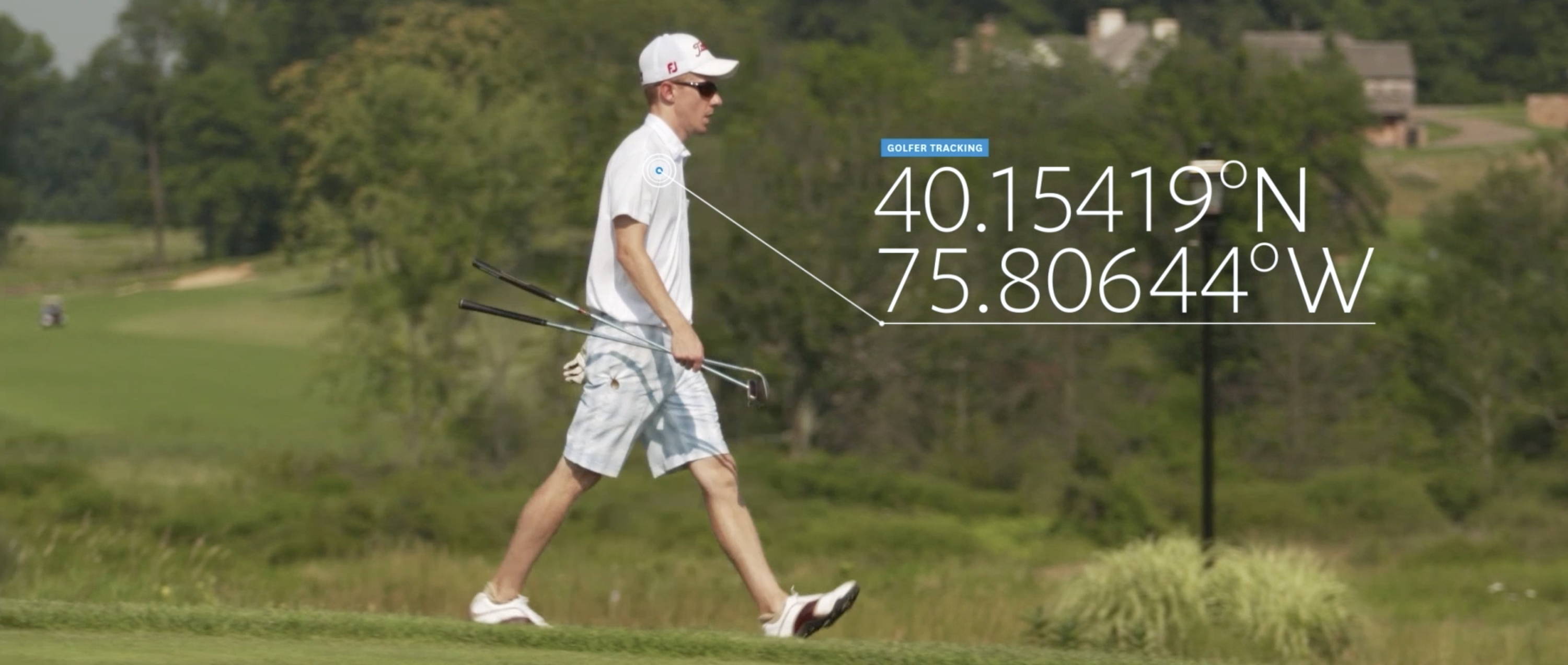 Where are your golfers going?
Many golf courses are operating with a smaller maintenance staff due to the impacts of the COVID-19 pandemic. One way to prioritize these limited resources is to focus on the areas that receive the most golfer traffic and have the greatest impact on golfer satisfaction. Golfer heat maps in Deacon can tell you exactly where your players are going—and more importantly—where they are not going.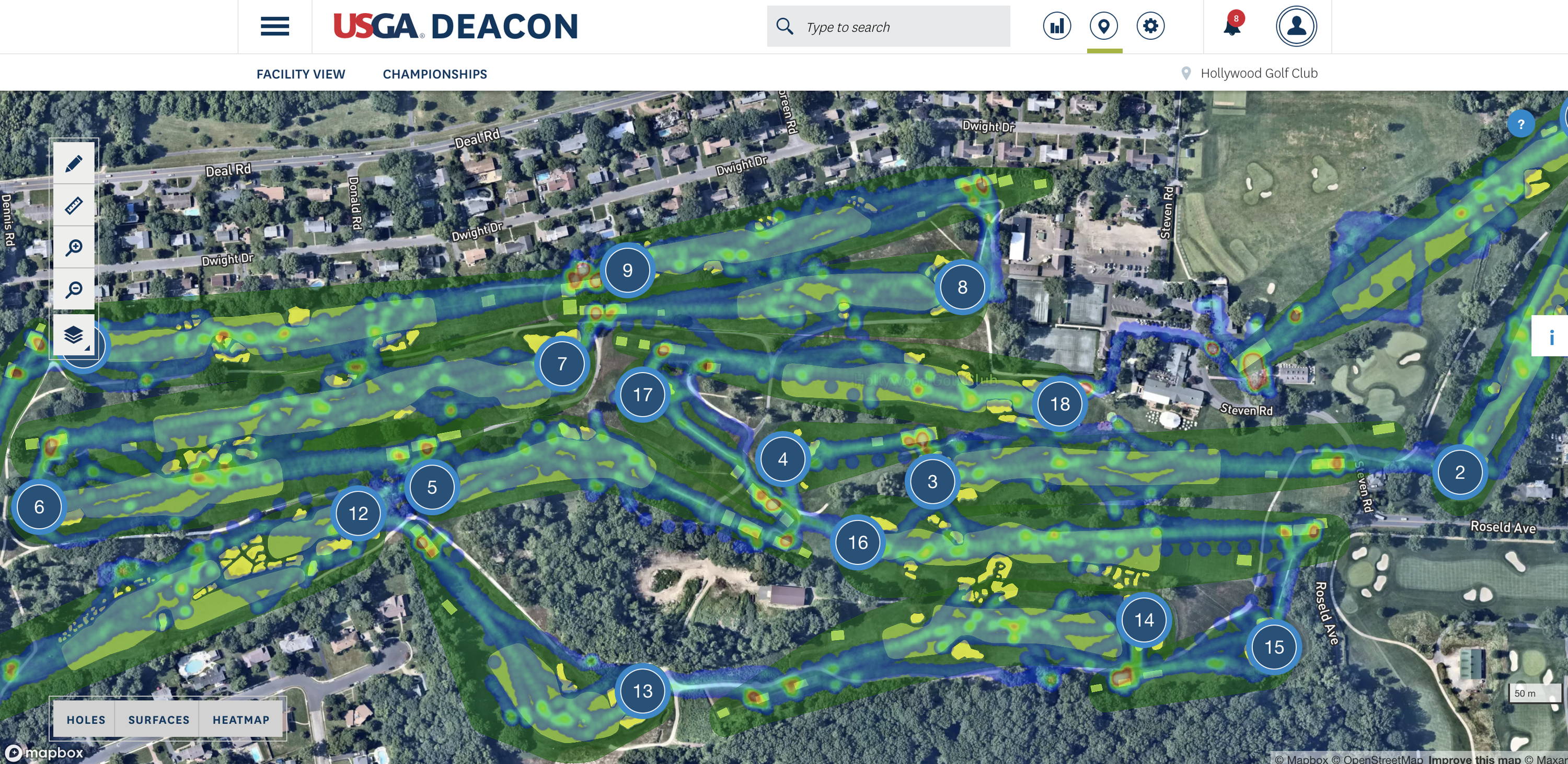 Playing conditions are crucial
Course conditioning is the most important factor in the golfer experience. The USGA GPS Service shows you the traffic patterns of your golfers so you know precisely where you need to allocate more resources in order to provide better playing conditions.
By shifting resources from low-priority areas to the parts of the course that regularly come into play, you can help ensure your players walk off the course happy with their experience and eager to return for another round.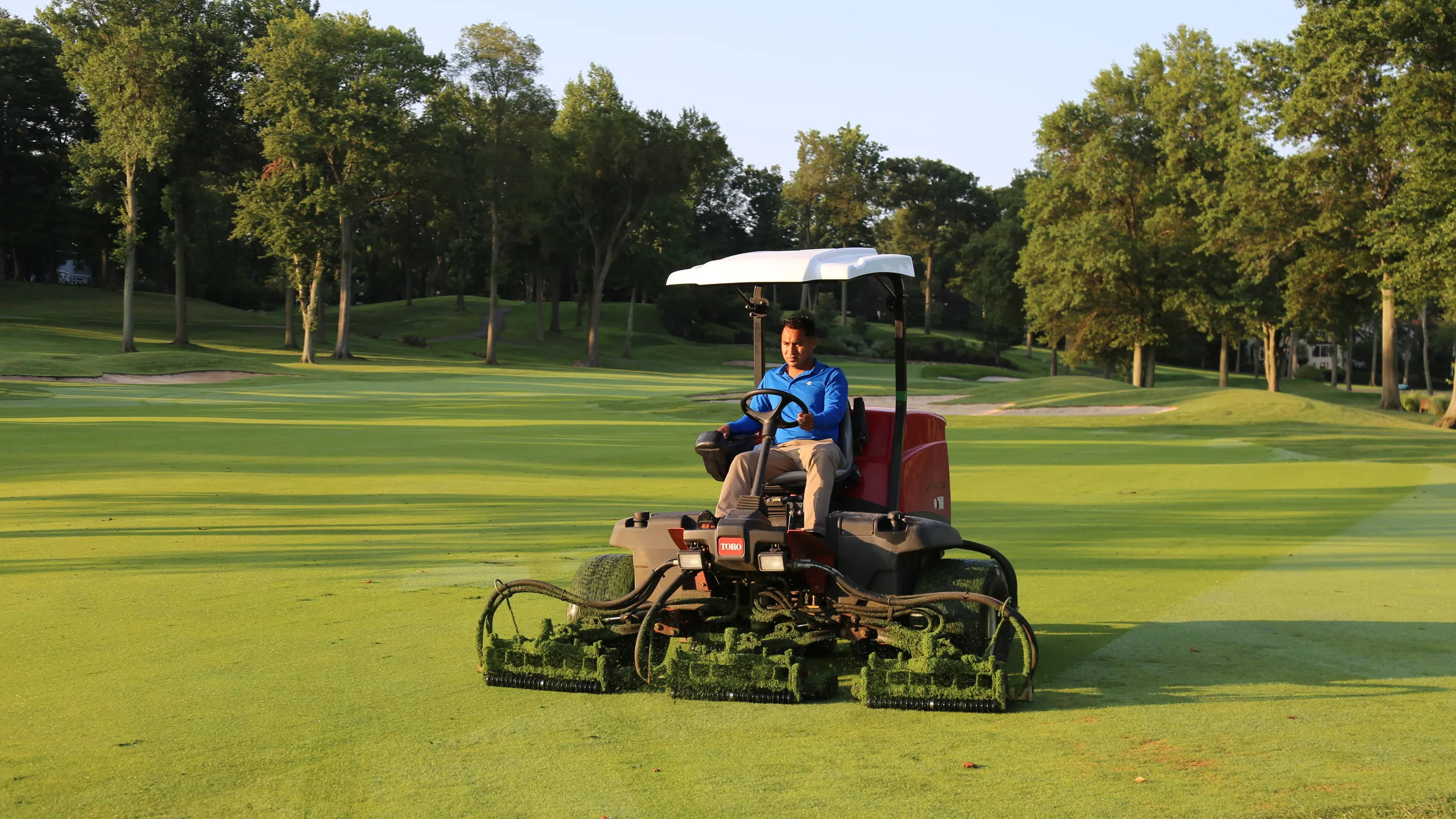 Easy to use and see data
Simply hand out loggers to your golfers prior to their round for several days, being sure to collect them at the end of their rounds. You will then receive a 6-month subscription to Deacon, where you will be able to access the heat maps as well as other features such as advanced real-time weather and map customization. In addition, you will receive a phone consultation with a USGA agronomist.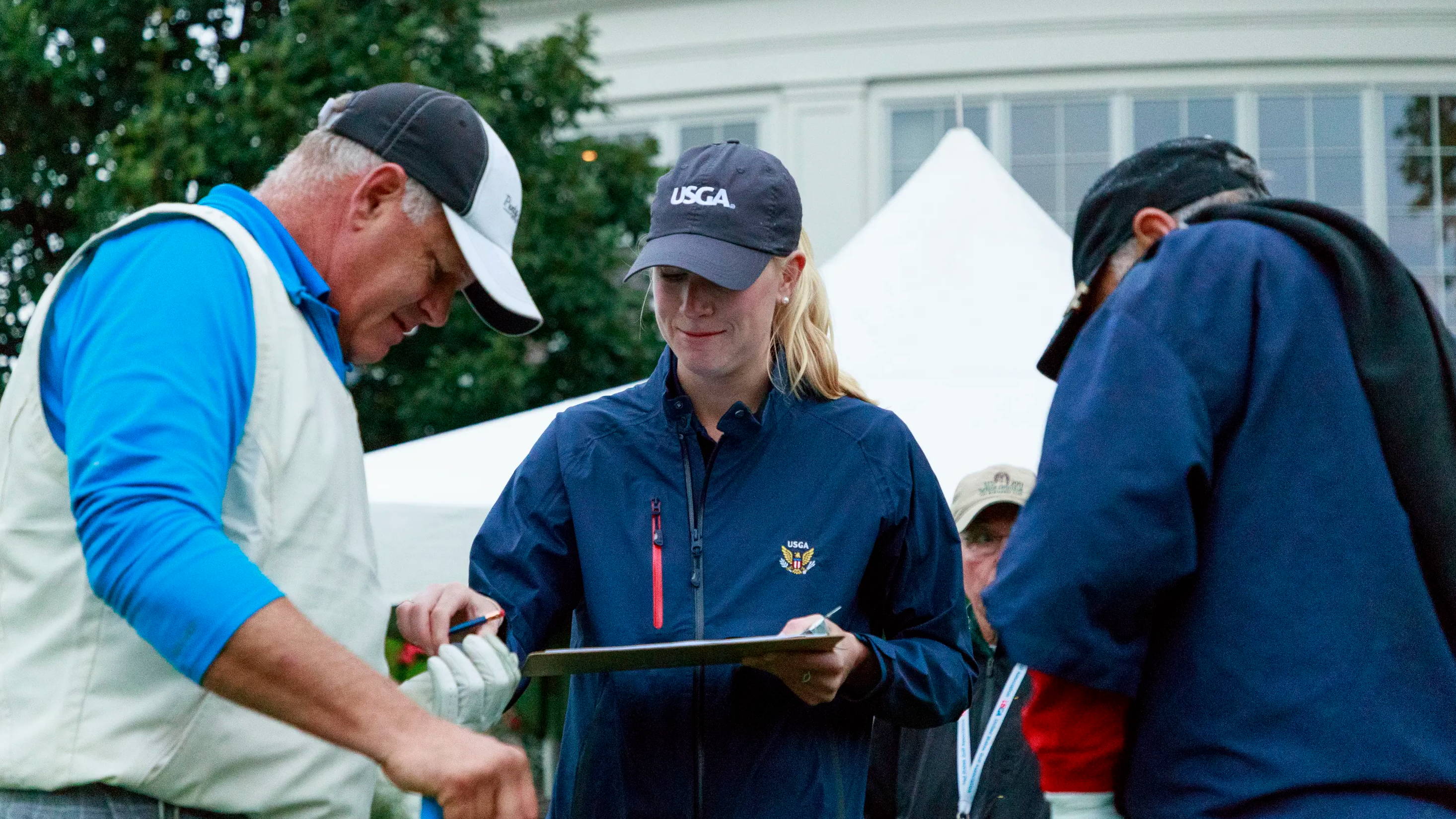 Provide a more enjoyable round for your golfers
Research conducted by the USGA indicates that pace of play has a significant impact on golfer satisfaction and revenue. Golfers who are happy as they walk off the 18th green are more likely to come back. Our research shows that golfers are willing to pay green fees that are 9 percent higher for a 30-minute reduction in round times. The GPS Service helps improve pace with the following data:
Measure gap times between groups
Optimize tee intervals for improved pace
Identify areas of on-course delays
Track the intersection between golfers and maintenance staff
Identify the landing areas for tee shots
Determine the best places for marshals
Learn more about the power of data
Steve Jablonowski, Crandon Park
"It was very easy to use. The value of what we paid for to what we received was an invaluable asset. It took out of the conversation any estimate of where we thought golfers were going to be utilizing the facility. Instead, the hard data was right in front of us."