Easily plan and track hole locations while
giving your golfers championship-quality data
Whether you're conducting 50 tournaments a year, helping everyday golfers enjoy their rounds more, or providing a special experience for events, you can plan, track and share hole locations among your staff. Our customizable map interface allows you to see every green so you can set hole locations and generate best-in-class sheets in just minutes.  
A bad hole location can have a negative impact on golfer experience. It can adversely affect scores and performance, while also adding to pace of play. A better understanding of hole location can help improve the overall satisfaction of your event or your facility, while the ability to reference historical data will help with future decision making.
This is the same platform that we have used at our national championships, where our competitors expect the most accurate, most informative hole location sheets. Tested at the highest levels of competition, our tool allows you to change the angle of approach, see multiple hole locations, and use different hole routings based on your needs.
The Hole Location tool helps guide course setup by tracking hole locations on your greens and providing high-quality PDFs to assist your golfers and improve pace of play. This is the same technology used to ensure a fair playing experience at every USGA Championship.
Customizable maps allow you to fine-tune the size and shape of your greens for the most accurate representation

PDFs are easy to print out, post and share for players, caddies and fans to use and enjoy
Detailed weather forecasts help plan the fairest hole location for given conditions
Easily save your information so you can monitor the impact of hole location on pace and scoring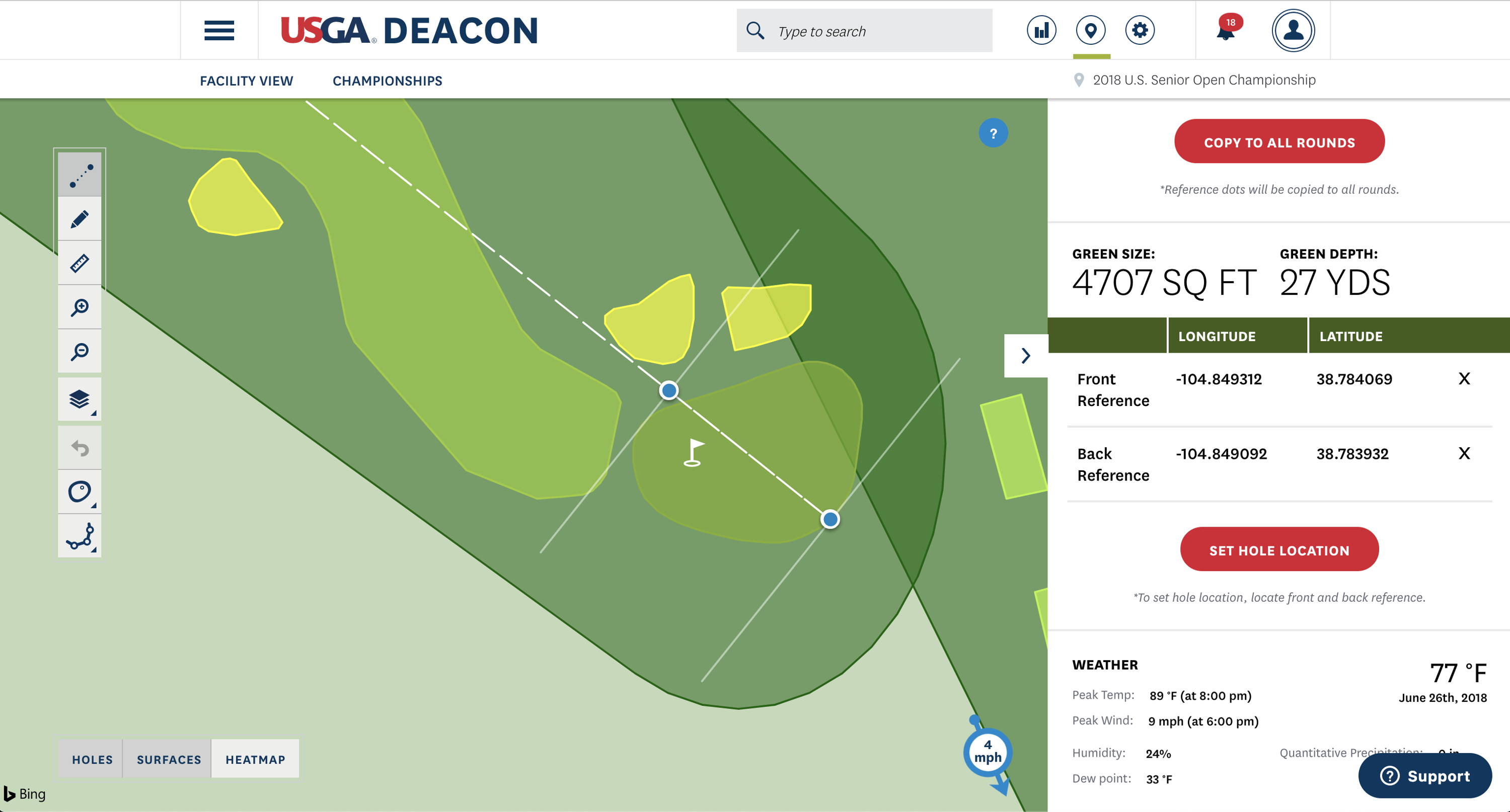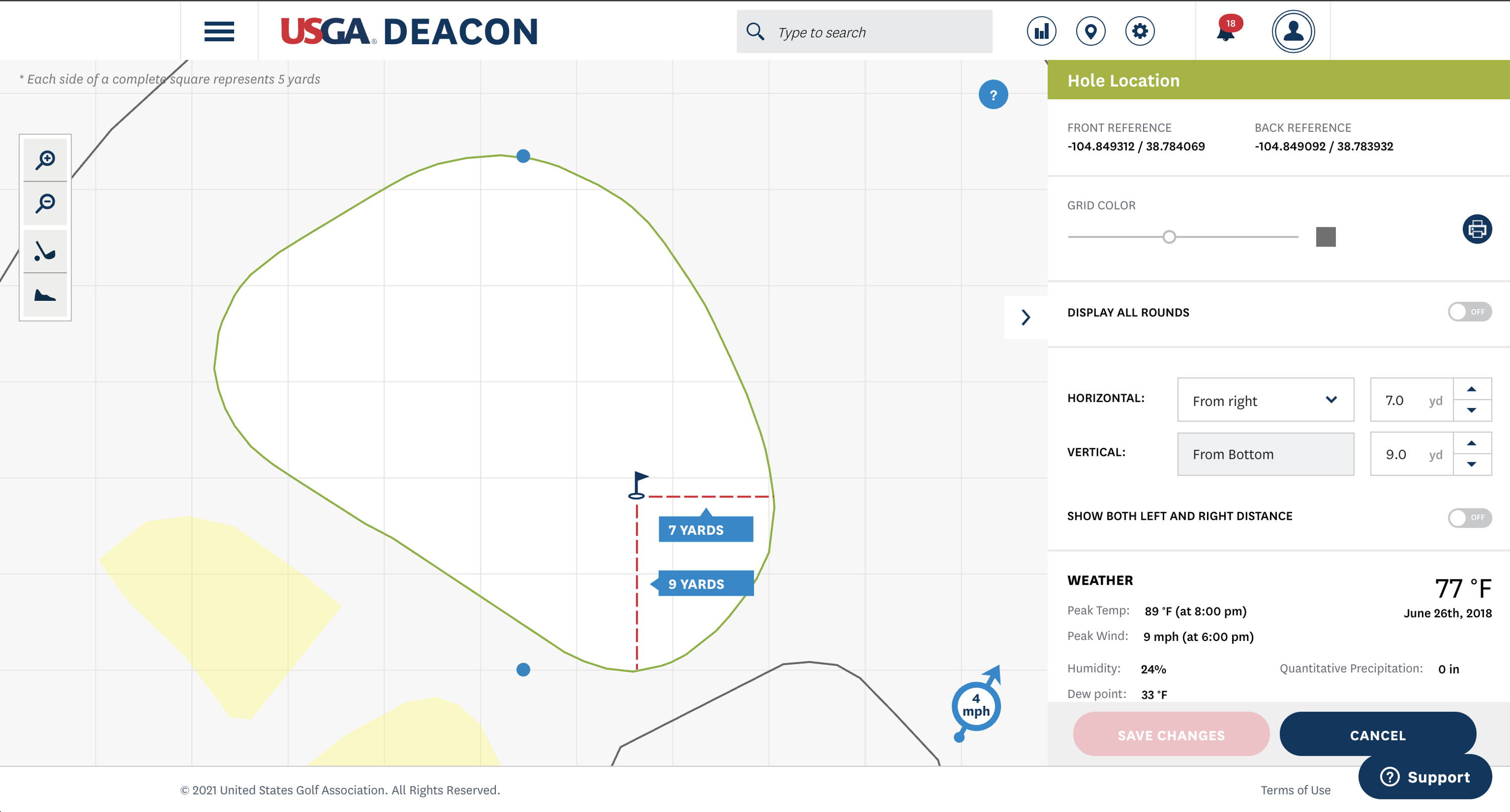 The importance of hole location
Give your golfers championship-quality hole location sheets that provide exact dimensions and geometry of the greens and surrounding features. These are the same sheets that are used at all USGA championships, including the U.S. Open and U.S. Women's Open. The precision takes the guesswork out of yardages and gives golfers more confidence on their approach shots.
We have mapped nearly every course in the country, and the fully customizable maps make it a snap to plan and record proposed hole locations from your computer in advance of a tournament or a day's play. In addition, the weather feature provides anticipated conditions during play—temperature, humidity, wind direction and velocity—that can assist with selecting hole locations.
Whether you're testing the best players in the world or elevating the experience of everyday play, you can make a round more special and improve the satisfaction level of your golfers.
"The sheets definitely bring the event to a higher level. Our players have seen these sheets at the U.S. Open. They've seen that imagery on social media when tournaments release the hole locations. So they now have that same view and it just enhances what we do."
—Brad Bardon, New Jersey State Golf Association Director of Championships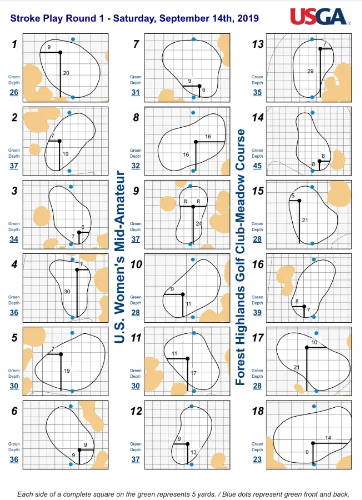 Learn more about how we can partner with you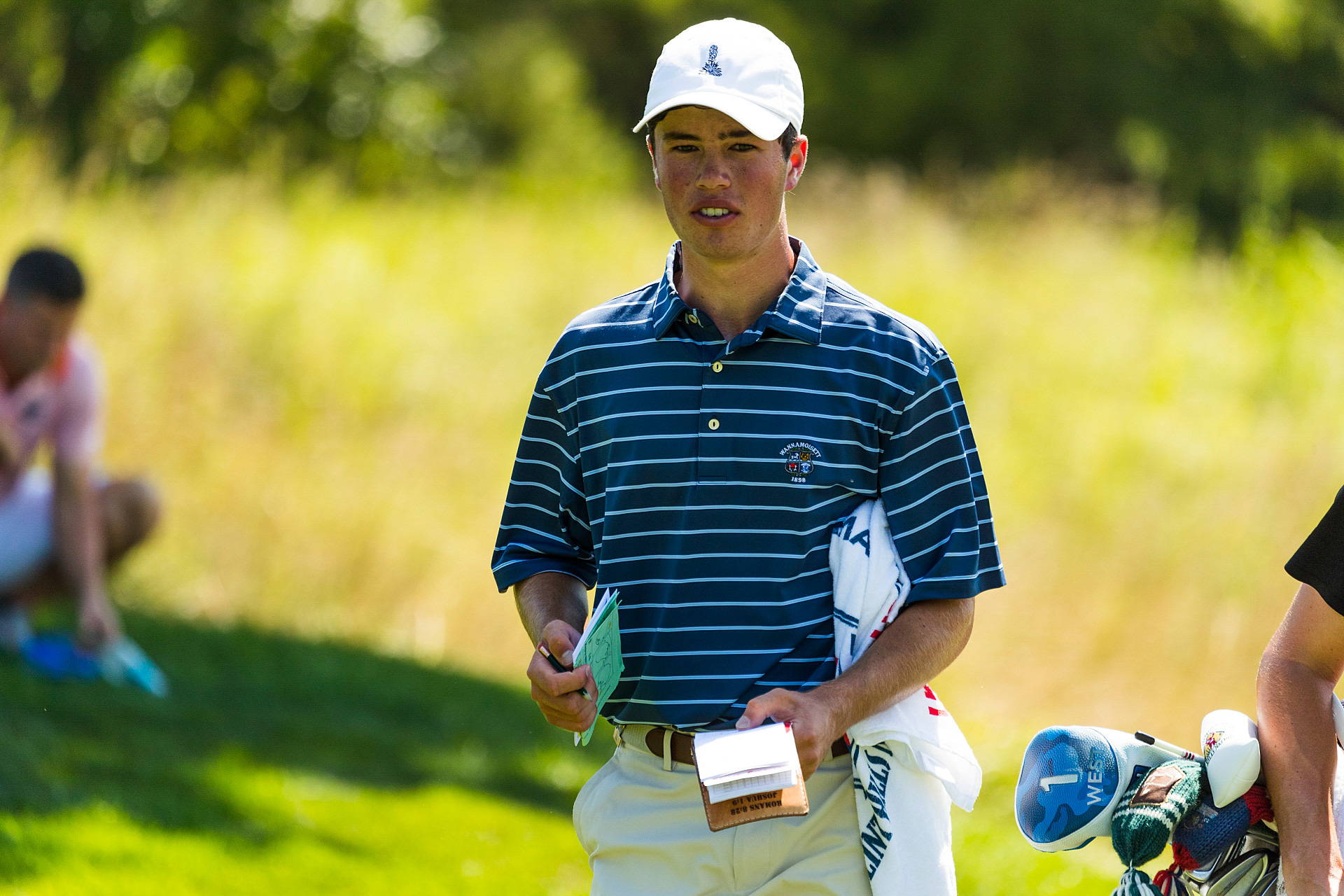 Cole Hammer,
2018 U.S. Amateur Four-Ball Champion
"I noticed the difference. It's good. I like it. We've got these yardage books that have the green depth every 5 yards. Being able to see where exactly the flag is, to a degree, is great. This is definitely an improvement."